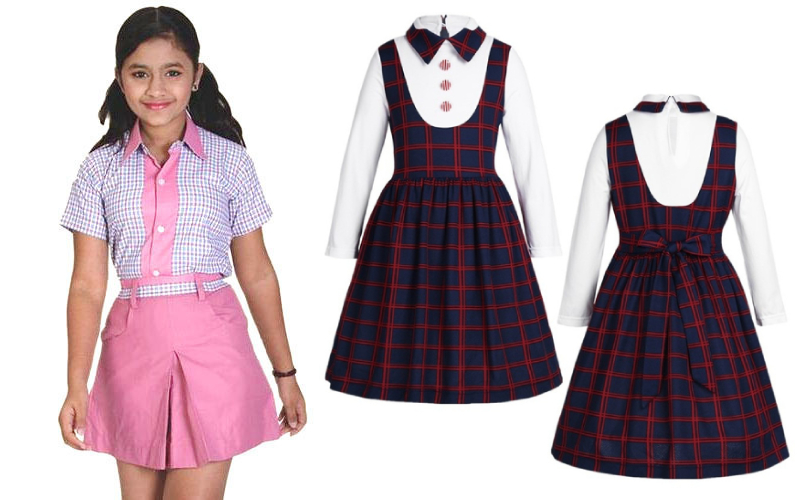 Get your little one ready for school with our trendy and comfortable Girls School Dress. Knowf Uniform is one of the best Girls School Dress Manufacturers in Dwarka, Delhi NCR. We bring different School Uniform and Dress in expandable hemlines and practical non-crease finishing. We use skin-friendly fabric and incorporate advanced techniques to stitch the solutions accordingly.
Benefits Of Our Girls School Dress:
Offer a comfortable and smart look.
Made of skin-friendly fabric and 100% best for school girls.
Small, medium to large, all sizes are available for customized needs.
Available in the non-crease finish for attaining a clean and crisp look.
Student Uniform Available in a variety of sizes, designs, colours and other configurations.
Add an authoritative touch to dress, and make sure it brings you comfort and style both.
Appreciated for sophisticated look, colourfastness, seamless stitching and other qualities.
Buy With Us Today!
Being one of the eminent Girls School Dresses Exporters and Suppliers in India, we make no compromise in material to provide the perfect fit of Kids Uniform. To place your bulk orders with us, fill the enquiry form or call our experts today.